Graduates of Municipal School has completed the training course and presented their projects
22.11.2018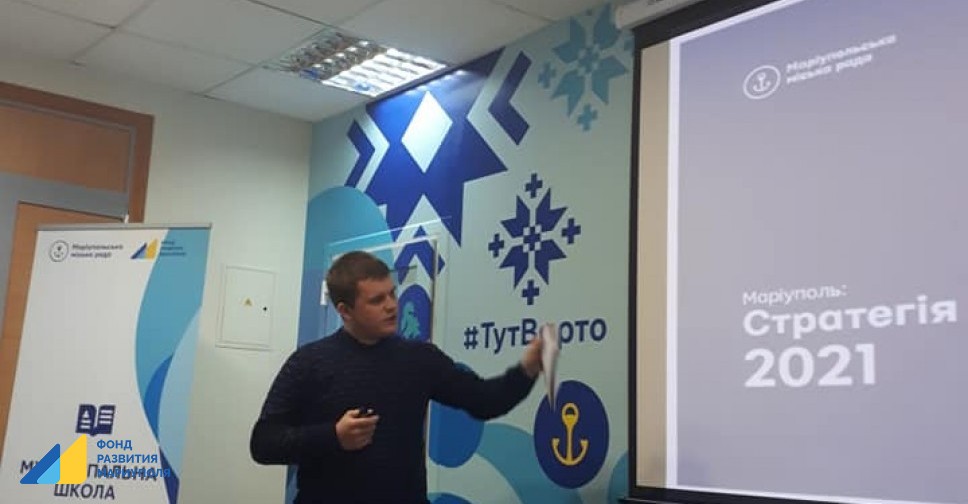 Maritime, touristic, open for business and new opportunities for youth development, the city, which is comfortable for life. In such a way, Mariupol graduates of IV Municipal School want to see their city.
Today graduates represented city development projects. The geography of the areas is extensive and focuses on almost all spheres of the city's life activity, ranging from inclusive education in schools and universities up to opening a network of bicycle rentals and implementing new infrastructure projects.
Most of the ideas are devoted to the development of social services in Mariupol. Graduates offer to equip parks and squares of the city with specialized rooms for mother and child for breastfeeding. They desire to start a pilot project in the city to collect plastic covers to use garbage waste as an opportunity to make good deeds and to provide charitable assistance to people with disabilities.
Young people are also interested in the development of aquaculture in Mariupol. A tremendous job has been done to explore the possibilities of reviving the fish resources ofthe Sea of Azov. Also, along with the promotion of traditional sports, graduates of the Municipal School addressed a topic of the development of e-sports.
"Mariupol youthis wonderful. They presented a lot of ideas that can later become full-fledgedprojects. The main thing is to believe in yourself and do not be afraid to go forward", - Tatyana Lomakina, General Director of NGO Mariupol Development Fund, wished to graduates.
According to theresults of the project "Municipal School – 2018", 22 graduates received certificates on the successful completion of the educational course.