For the first time in Mariupol, 60 young people acquired the future skills in the Skills Lab
26.12.2018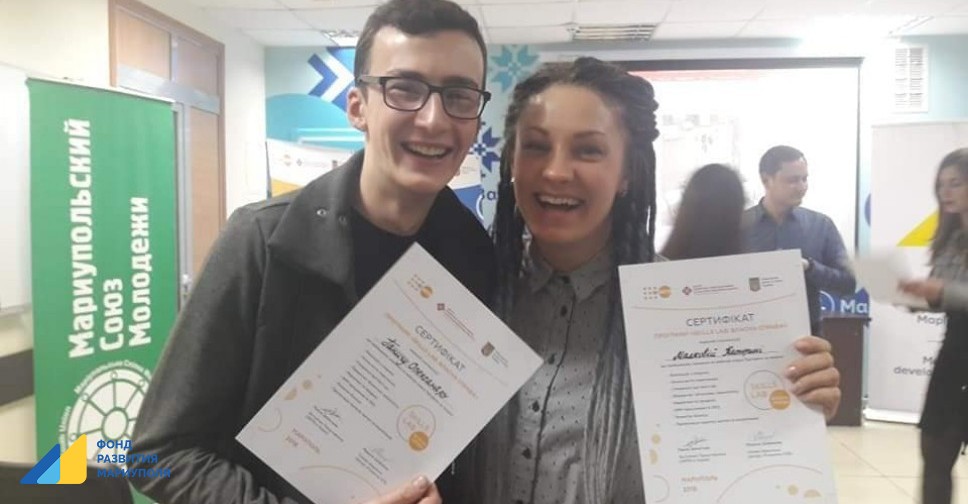 Today, for five hours, young people of Mariupol presented ideas of social entrepreneurship. Protection of projects was the final chord of the training program "Skills lab: Own business / Successful career."
In a month and a half, 60 active young people under the age of 35 became participants in dozens of special programs, thanks to which they acquired specialized knowledge and skills of the future. Participants examined effective tools for planning and promoting their own businesses, gained knowledge in the field of financial and legal literacy, learned how to draw up their own career and business plans, and also received tips on resume writing, successful interviewing and negotiation skills.
During the defense of their projects, participants received practicalrecommendations from leading business experts, successful entrepreneurs andpublic figures. Advices of specialists will help young people to finalizeprojects to make them a reality.
Forthe first time in Mariupol, the Skills Lab program was implemented by NGO MariupolUnion of Youth in partnership with NGO Mariupol Development Fund, Mariupol CityCouncil, national coordinators of the UN Population Fund in Ukraine – UNFPAUkraine and the Center «Development of corporate social responsibility» with thesupport of the Ministry of Youth and Sports of Ukraine.