Mariupol again lights ups bright lights for OSMD
14.12.2018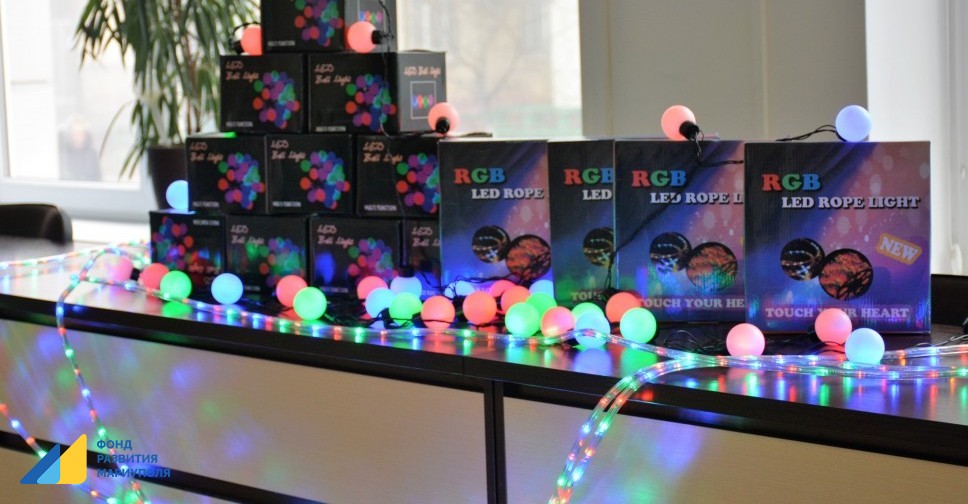 Today thetraditional contest "Bright Lights of Neighborhood" has already started.Together with Mariupol residents, the OSMD in Bakhmut, Kramatorsk and Rubizhnewill be able to take part in it. The idea of the competition is to revive goodtraditions of communication between neighbors and rally people who live side byside. To do this, participants in the competition will have to hold aNeighbour's day, which will help them to meet and to bond.




 




Photos ofthe holiday will be evaluated by a competitive jury. The winners of thecompetition in all four cities will receive valuable gifts - energy-efficientlighting for the entrances. To take part in the competition, it is necessary:to get free street decorations from the organizers, to gather neighbors for thefestival of the courtyard, to take pictures and send pictures to theorganizers. OSMD active residents will be able to participate in master classeson organizing events and will learn how to make any celebration bright and warmeven in cold winter. Registration and reception of competitive photos will lastuntil February 15, 2019. You can apply for participation in the contest bycalling (098) 827-17-72, (050) 941-10-93, by writing an e-mail toyarkiye.ogni@gmail.com or by filling in the google-form https://docs.google.com/forms/d/e/1FAIpQLSeDJ_TtEVxk0vWM6wzGtiNVYvvnQpXVD66pWed_J-lPvxYRbQ/closedform




 




Thecontest "Bright Lights of Neighborhood" was organized by NGO Mariupol Union ofYouth jointly with Mariupol City Council and NGO Mariupol Development Fundwithin in the framework of the project «Ukraine Confidence Building Initiative»(UCBI II) funded by the United States Agency for International Development(USAID).