We kicked off! Municipal school 2018 is open
22.10.2018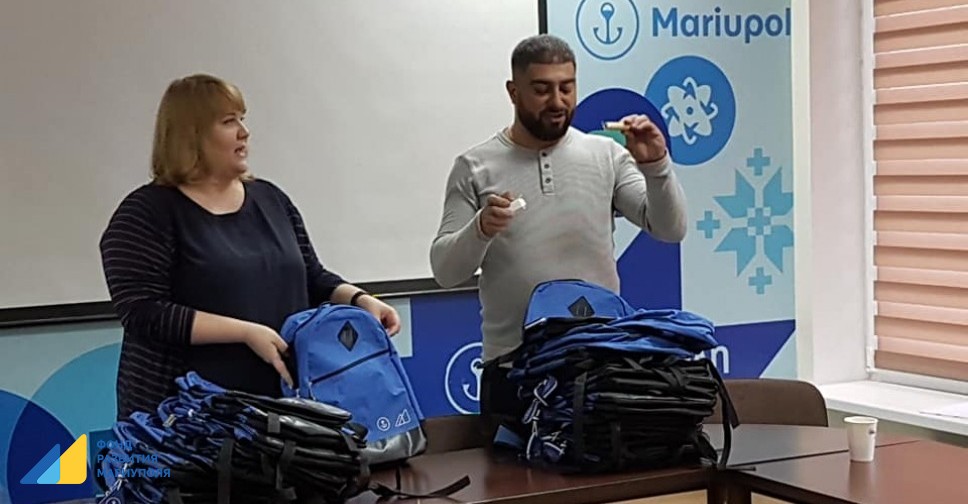 Today 25 winners of the contest at fourth Municipal school entered upon three-week training. Mostly, they are senior students and graduates of Mariupol higher establishment institutes, which would like to get acquainted with the work of local governments and possibly build your career in the structures of the municipality.
Meeting with speakers and educational process as well started from pleasant moments – every participant of Municipal school 2018 got as a present branded backpack, notebooks with pen, eco-flash cards. Participants of IV Municipal School are unique owners of these presents!
We start learning with the topic of public speaking. General Director of MDF Tatyana Lomakina became the first speaker of a three-week course. Today, our "students" will meet with the head of the Secretariat of Mariupol City Council, Yulia Lafazan, who will introduce the work of the deputy corps.
A fruitful day will end with an introduction to the work of international missions in Mariupol. Sergey Taran, a representative of the UN Children's Fund (UNICEF), who works within the framework of the U-report program, will talk about the tools for including youth in the active life of the community.