«The Birth of Metropolitan»: How was the entry symbol of Mariupol created?
15.11.2018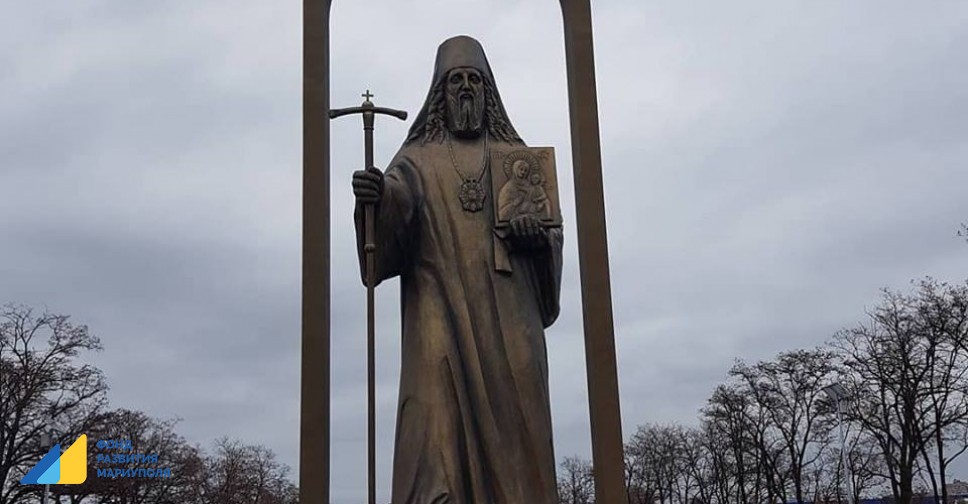 Today an official opening of the stylized symbol in the direction of "Mariupol-Berdyansk" was held in Mariupol. A key figure of the monumental installation is a sculpture of Metropolitan Ignatius, the founder of the City of Mary.
Majestic sculpture with a height of 4 meters and weight of 4 tons was produced in a record period by a team of sculptures, painters, designers, modelers, carpenters, builders, and welders – the people who love their city and work.
The work of this magnitude usually takes 1.5 years. Despite this, Mariupol experts completed an order in three months. During this period, in fact, three sculptures of Metropolitan were made. The first is a clay sketch with a height of 40 cm. After its approval, a meter model was made, which was then increased in 4 times with the use of metal and polymer concrete.
"A unique technology was developed. The skeleton of the sculpture is reinforced with a metal armature, which is 2-3 times stronger than usual. Polymer concrete has become a true know-how. The longer it will stand, the stronger it will become", - said Valentin Miski-Oglu, the ideological inspirer and project leader.
The chief sculptor and performer Sergey Ilchinsky, the sculptor-fashion designer Igor Zhigulin, the modeler-formatter Sergei Shcherban and the artist Sumani Mamedov worked on the project together with the project leader.
The new entry symbol was another gift to the city on the occasion of its 240th anniversary and comes at a price 7.5 million UAH, of which 2.4 million UAH was allocated by the NGO Mariupol Development Fund with the financial support of the Metinvest Group