The First Graduates were Awarded with Certificates
15.07.2016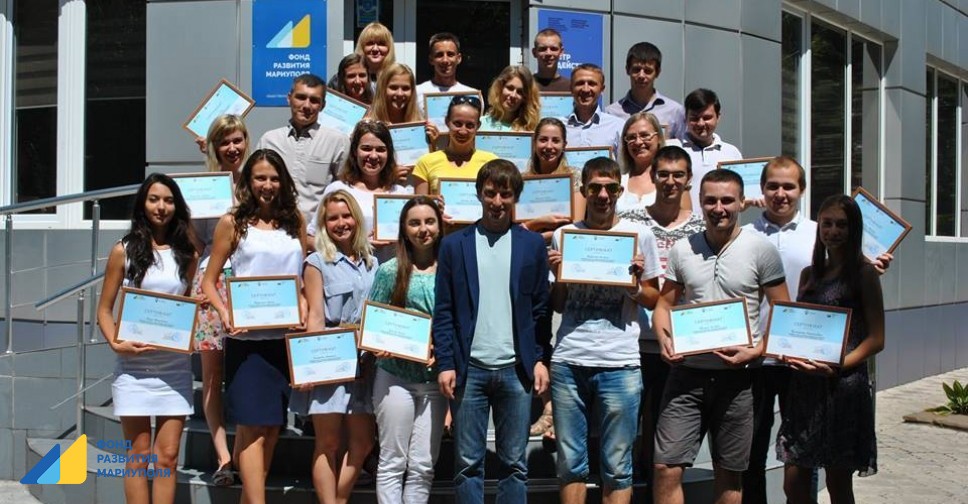 "Summer Municipal School" today has summed up the results of its work. The first 24 students protected their projects and received certificates on successful completion of the training process.
The joint project of the NGO Mariupol Development Fund and the Mariupol City Council for the preparation of the future city managers started on July 4th. Within two weeks of school, the students got acquainted with the structures of the local authority, we talked to experts and took part in the meeting of the executive committee of the City Council.
Among the numerous speakers of school, the Mariupol Mayor Vadim Boychenko, the coordinator of the US Agency for International Cooperation (USAID) Yaropolk Tymkiv, the experts of the Ukrainian non-governmental organization "Porutch", as well as the heads of the departments and offices of the City Council shared their experiences and knowledge.
Today, the General Director of the Mariupol Development Fund Gennady Semenihin and the manager of the executive committee of the City Council, Alexander Kochurin congratulated the graduates with the successful completion of the school and transition to a new level of business development. They wished the graduates healthy ambitions, professional development and opportunities, demand and successful career.
Several graduates after finishing the "Summer Municipal School" has already received an offer to become a part of the municipality team. In particular, Artyom Artyukhov intends to implement his plans in the sports development in Mariupol, he will work in the Department of Physical Culture and Sports of the City Council.