Frank Conversation with Mayor
08.07.2016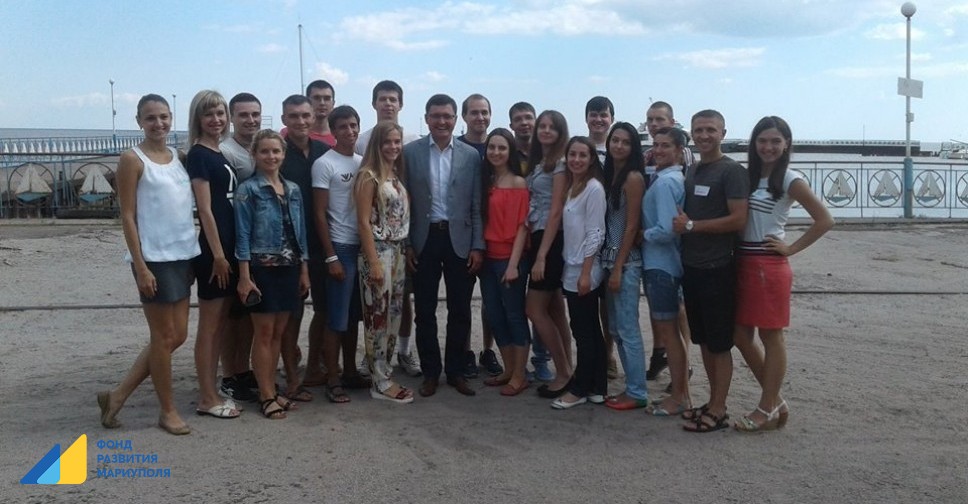 Today, the Mayor of Mariupol Vadim Boychenko visited the "Summer Municipal School". The Mayor came to welcome the first students, and, as a result, he was delayed for half an hour. The students almost bombarded the Mayor with their questions.
Vadim Boychenko spoke frankly and openly about city problems, spoke about the plans for the development of Mariupol and shared the secrets of effective motivation.
The Mayor advised the future managers not to be afraid of difficulties, obstacles and criticism with which everyone had to face in life. Vadim Boychenko urged the youth to step forward bravely, to put heart and soul into every idea which is surely be appreciated and noticed in time.
"Overcome fears, overcome obstacles. You are the future of Mariupol, you make a new history of the city. We have many projects which are to be implemented by our talented youth", - said the Mayor.
Vadim Boychenko also supported the establishment of Technopark in Mariupol for submission and development of promising initiatives and projects.
Let us remind that "Summer Municipal School" is a joint project of the Mariupol Development Fund and the Mariupol City Council, which started on July 4th in order to train the future city managers.