Training for Beginners in the "Municipal School"
02.09.2016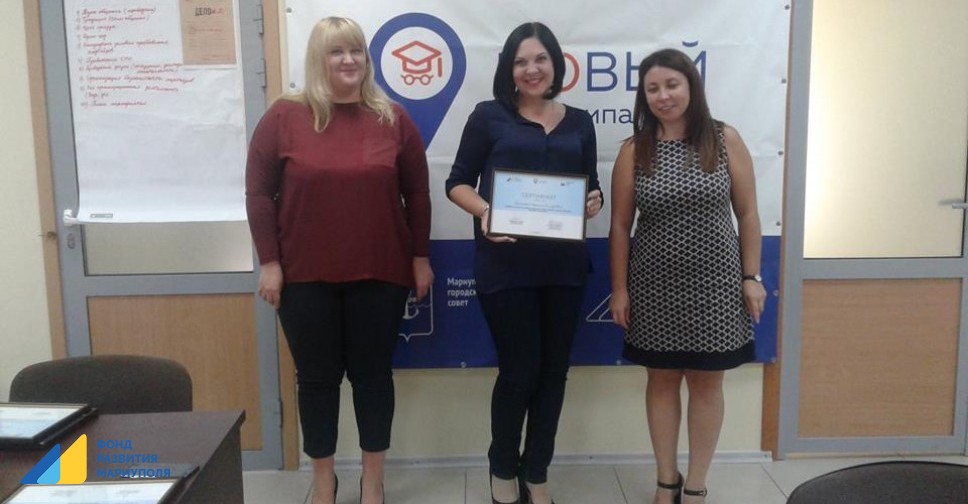 We create a team of effective reformers. Today, the first graduates of the "Municipal school" received certificates of successful accomplishment of the training course.
"Municipal school" is a joint project of the NGO Mariupol Development Fund and the Mariupol City Council elaborated by the Regional Centre of training and development based on the NGO MDF in order to train new employees for local government in the framework of the "New Municipality" program.
Twelve young professionals have been trained intensively during five days. The coaches and experts have covered a wide range of topics and have provided the beginners with basic knowledge on public and municipal administration. The key message was to convey to the new managers that the official is an open and transparent service provider, oriented to assist people in effective solving of their problems.
The participants of the School have mastered communication skills, learned how to form and to allocate the budget, to make road maps of social services to enhance the customer-oriented approach and to realize the importance of the public decision-making.
The young specialists will master these new approaches in practice. They are sure that new people, experience, ideas, inspiration as well as a desire to be better and work as a team will help them to learn and to work enthusiastically for the sake of the city and its local people.