Forty-one percent of Mariupol citizens have already chosen their doctor
15.08.2018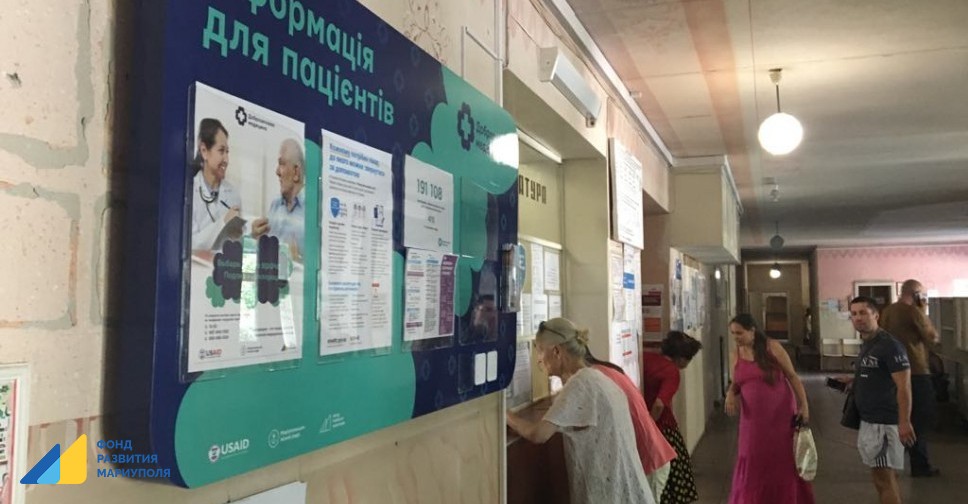 According to 15thof August, 191 108 people have signed declarations with family doctors,therapists and pediatricians of Mariupol. It is almost 41 % of Mariupolresidents. Residents of the Kalmiuskiy and Livoberezhnyi districts are the leadersat the choice of a doctor for themselves and children.
Experts areforecasted a peak of declarations' signing for September. It is associated witha new phase of medical reform and information campaign.
The Centers for Primary Health Careare now actively involved in the process of informing of residents. They holdretreats and share information.
Modern information boards inthe PHCC are contributed to knowbetter about medical reform in the frame of the project "Friendly medicine"implemented by NGO Mariupol development fund in partnership with Mariupol citycouncil under the project "Ukraine Confidence Building Initiative" financed bythe US Agency for International Development.